Top 10 Retail Companies in India
This blog contains the list of the top 10 retail companies in India! Retail companies are currently highly developed and share all your needs in one place. So, if you are a regular visitor to retail stores then you must know the best retail company in India in 2023!
India itself has a very big market of retailing. But, most of the population likes to visit and buy their needed things from open markets. Yet, the retail companies are growing.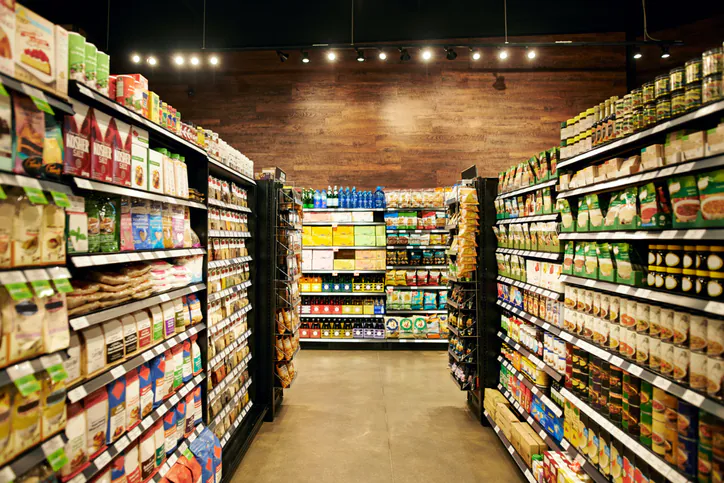 A big reason can be the changing and adapting shopping mindset of Indian customers. Also, read about the Top 10 Car Brands In India.
In a retail store, you get most of things in one place. Now, you don't need to visit weekly or different markets to buy different items. The retail stores are making this process easy.
So, with this, we will be looking at the top 10 retail companies in India in 2023. Here you will get to know about the companies which are leading this market. So, keep reading here.
What is a Retail Company?
A retail company is like a shop where you buy things you need, like clothes, food, or electronics. It's a business that sells products directly to you, the customer.
When you go to a store or shop online, you're dealing with a retail company.
They buy products from manufacturers or wholesalers and then sell them to you at a higher price to make a profit. Retail companies can be big, like supermarkets or department stores, or small, like a local boutique.
They make sure you have access to the things you want and need, making shopping convenient for everyone. Read more about the top 10 retail companies in India here.
Retail Market in India
The retail market in India is a bustling place where people buy things they need and want.
It's a big part of the country's economy. In India, you can find all kinds of stores, from small neighbourhood shops to large shopping malls. People love to shop for clothes, food, electronics, and more.
Over the years, the retail market in India has been growing rapidly, with both local and international brands setting up shop. The rise of online shopping has also played a big role, making it easy for people to buy things from their homes.
The retail market in India is dynamic and diverse, offering a wide range of products and shopping experiences for its people.
Top 10 Best Retail Companies in India
Here is the list of the top 10 retail companies in India! We have listed the companies which currently share high profits in the market. Also, you will read about the best one below.
Reliance Retail
Tata Group (Trent)
Aditya Birla Retail
Future Group
D-Mart (Avenue Supermarts Ltd.)
Adani Retail
Spencer's Retail
Landmark Group (Lifestyle)
Shoppers Stop
Metro Cash & Carry
Best Retail Company in India 2023
Reliance Retail Limited is often considered the best retail company in India due to its vast reach and diverse offerings. It is listed in among the top 10 ist as well!
It's part of the Reliance Industries conglomerate and boasts a wide range of retail brands, including Reliance Fresh, Reliance Digital, and Reliance Trends. Reliance Retail has a strong presence in groceries, electronics, fashion, and more, making it a one-stop shopping destination for consumers.
With innovative initiatives like JioMart, they've also ventured into e-commerce. Also, read the Top 10 Tiles Company In India.
Reliance's commitment to quality, competitive pricing, and customer convenience has earned it a reputation as a leader in the Indian retail industry.
How to Start a Retail Company?
Starting a retail company can be an exciting venture, but it also requires careful planning and hard work. Success in the retail business often takes time, so be patient and adaptable.
With dedication and a well-thought-out plan, you can build a successful retail company.
Here are four essential steps to get you started in simple terms:
Choose Your Niche
First, decide what kind of products you want to sell. Think about your interests and the needs of your target customers. It could be anything from clothing and electronics to groceries or specialized items. Make sure there is demand for the products in your chosen niche.
Create a Business Plan
A business plan is like a roadmap for your retail company. It should include details about your niche, target audience, pricing strategy, and financial projections. You'll also need to decide on your business structure (like sole proprietorship or LLC) and get any necessary permits or licenses. You can also list your company among the top 10 retail companies in India.
Find a Location or Online Platform
Depending on your budget and business model, you can either set up a physical store or start an online retail business. If you choose a physical store, find a suitable location with good foot traffic. For an online store, create a user-friendly website or sell through popular e-commerce platforms like Shopify or Amazon.
Stock Up and Market Your Business
Once you have your location or online store ready, it's time to stock your inventory with the products you plan to sell. Negotiate with suppliers or wholesalers to get favourable terms. To attract customers, develop a marketing strategy. This could include creating a social media presence, running ads, or offering promotions and discounts to entice shoppers.
FAQ: Top 10 Retail Companies in India
Which is the No. 1 retail company in India?
Established in the year 2006, Reliance Retail Limited is a subsidiary of Reliance Industries. It is the largest revenue-making Retail Company in India, with annual revenue of more than $23 billion. This store mainly focuses on selling consumer goods and items of daily use.
Who is the richest retailer in India?
India's Reliance Retail, run by Asia's richest man Mukesh Ambani, has been valued at $92-96 billion by two global consultants, a source with direct knowledge of the matter told Reuters, in a move that could signal plans for an eventual IPO.
What type of company is retail?
Retail is the process of selling goods directly to the consumer, usually in a shop or online. Examples of retailers include supermarkets, department stores, speciality stores, convenience stores, and online stores.
Conclusion
This was our guide to the top 10 retail companies in India!
We hope you have found this guide informative and looking further to read reliable blogs. On this website, we share regular updates on top companies and products in the market. So, do check them as well. Also, share your views on this topic in the comment section.