Top 10 Tiles Company in India
This blog includes a full guide on the top 10 tiles company in India! We recommend reading the full post to get updated on this topic. Check the best tile company in India here.
Welcome to the vibrant world of tiles in India, where creativity meets craftsmanship and innovation takes centre stage. In this diverse country, home to rich cultural heritage and architectural marvels, tile companies have emerged as key players in shaping interior spaces and elevating the aesthetics of modern living.
From traditional handcrafted tiles that celebrate India's artistic legacy to cutting-edge technological advancements, the tile industry in India has seen an exciting evolution.
So in this blog, we will read the top 10 tiles company in India, exploring their unique offerings, design philosophies, and the impact they have on the ever-evolving landscape of Indian interior design. Make sure to read the full blog to know more. 
Also, read the 5 Top Logistics Companies In India & Top Cement Companies In India.
Tiles Market of India
The tiles market in India has seen a remarkable surge in recent years, mirroring the country's rapid urbanization and growing construction industry. 
With a population of over 1.3 billion and an increasing focus on infrastructure development, the demand for tiles has soared to new heights. India's tiles market is characterized by its vast diversity, offering an extensive range of materials, styles, and designs to cater to various tastes and preferences.
From traditional ceramic and porcelain tiles to contemporary vitrified and digital tiles, manufacturers in India have embraced cutting-edge technology and innovative techniques, ensuring quality and durability.
The advent of 3D printing and sustainable practices has further revolutionized the market, catering to eco-conscious consumers. As a global player, India's tiles industry exports to many countries, earning international recognition for its craftsmanship and competitive pricing.
With a promising trajectory, the tiles market of India continues to evolve, reflecting the nation's boundless creativity and adaptability to global design trends.
Types of Tiles Available in India
The top 10 tiles company in India make sure that different types of tiles are available in the Indian market. Here is a list of some types of tiles you will get in India.
Ceramic Tiles
These are traditional and widely used tiles made from clay and other natural materials. They come in various finishes like matte, gloss, and rustic, making them suitable for both indoor and outdoor applications.
Porcelain Tiles
Known for their strength and durability, porcelain tiles are made from fine-grained clays and fired at higher temperatures. They are highly resistant to water, making them ideal for areas with high moisture levels, such as bathrooms and kitchens.
Vitrified Tiles
These tiles are engineered by fusing silica and clay under high temperatures, creating a non-porous and uniform surface. They are available in a wide range of designs and sizes, offering a polished and elegant finish.
Digital Tiles
With advanced printing technology, digital tiles can replicate the look of natural stone, wood, or even intricate patterns with high precision and detail.
Terracotta Tiles
Celebrating the rustic charm, terracotta tiles are made from natural clay and are known for their warm hues and natural appeal, often used for creating a traditional ambience.
Mosaic Tiles
These tiles consist of small pieces of coloured glass, stone, or ceramic arranged in patterns, creating stunning visual effects and adding an artistic touch to spaces.
Glass Tiles
Offering a contemporary and sleek look, glass tiles come in various colours and finishes, perfect for creating stylish accents on walls and backsplashes.
Natural Stone Tiles
India is rich in natural stone resources, and thus, stone tiles like marble, granite, slate, and sandstone are readily available, each showcasing distinct colours and patterns.
Cement Tiles
These tiles are handcrafted using a blend of cement, sand, and pigments, offering a retro and bohemian vibe with a range of captivating patterns and designs.
Anti-Skid Tiles
Designed to prevent slipping, these tiles are essential for areas prone to moisture, such as bathrooms, balconies, and pool decks.
Best Tiles Companies in India
Here is the list of the top 10 tiles company in India.
Check our blog on the Big 4 Companies In India.
Kajaria Ceramics Limited
Established in 1988, Kajaria is a pioneer in the Indian tiles industry. It has a widespread presence across India and offers an extensive range of ceramic, vitrified, polished, and digital tiles. Known for its superior product quality, Kajaria's tiles are durable, aesthetically appealing, and crafted with precision.
Somany Ceramics Limited
Founded in 1969, Somany Ceramics has a strong nationwide presence. The company provides a diverse collection of tiles, including ceramic, vitrified, digital, and porcelain variants. With an emphasis on innovation, Somany products are renowned for their style, durability, and consistent quality.
Asian Granito India Limited
Established in 2000, Asian Granito has a pan-India presence with a focus on the export market too. They offer an extensive range of ceramic and vitrified tiles, quartz stone, and composite marble, providing an ideal blend of style and functionality. Their products boast high-quality standards.
Nitco Limited
Founded in 1953, Nitco Limited has a strong presence across India, with a significant market share. They offer a wide range of tiles, including ceramic, vitrified, and digital tiles, each designed with precision and known for their elegance and durability.
RAK Ceramics India
Established in 1991, RAK Ceramics is a prominent player in the Indian tiles market, operating across various regions. They offer an array of tiles, including ceramic, vitrified, porcelain, and digital, known for their innovative designs and exceptional quality.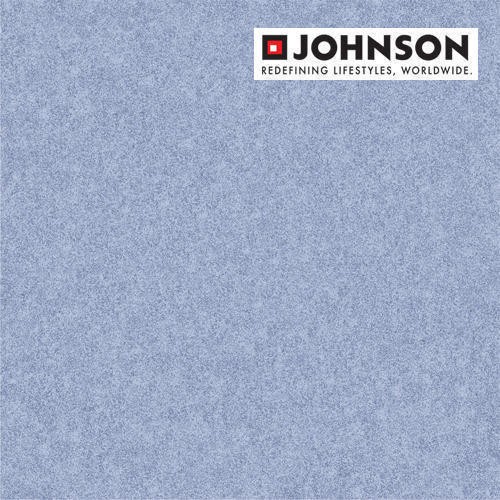 Johnson Tiles
With a legacy dating back to 1958, Johnson Tiles is a renowned tile manufacturer with a wide distribution network across India. They provide ceramic and vitrified tiles, celebrated for their versatility, design aesthetics, and product durability.
Simpolo Ceramics
Founded in 1977, Simpolo has a strong domestic and international presence. They offer a diverse range of tiles, including ceramic, vitrified, glazed vitrified, and technical porcelain, known for their contemporary designs and superior quality.
Keep reading to know more about the top 10 tiles company in India.
Orient Bell Limited
Established in 1977, Orient Bell is known for its comprehensive product range, covering ceramic, vitrified, digital, and outdoor tiles. They have a wide reach across India and are recognized for their high standards of product quality.
AGL Tiles (Amit Granites and Marbles Limited)
Established in 2000, AGL Tiles is a well-known name in the tiles industry in India. They offer a wide range of tiles, including ceramic, vitrified, and digital tiles, and are recognized for their commitment to product innovation and quality.
Regent Granito (India) Limited
Founded in 2001, Regent Granito primarily focuses on the manufacturing of vitrified tiles. They have a presence in various states in India and are known for their durable, aesthetically appealing, and high-quality products.
Know Before Buying Tiles
Before buying tiles in India, consider the following essential factors to ensure a successful and satisfying buying. You can go for any top 10 tiles company in India.
Firstly, determine the purpose and location of the tiles, as different areas need specific types (e.g., bathroom tiles should be moisture-resistant).
Next, research reputable tile companies known for their quality, design variety, and customer reviews. Compare prices across many stores to find the best deals without compromising on quality.
Check the tile's durability, slip resistance (if needed), and maintenance requirements.
Lastly, don't forget to assess the warranty and return policy to safeguard your investment. With careful consideration, you'll find the perfect tiles to elevate your living spaces.
FAQ: Top 10 Tiles Company in India
Which is the No 1 tile company in India?
Kajaria Ceramics Ltd. Kajaria is one of the best tiles brands in India. Headquartered in New Delhi, India, the Company's presence straddles the entire tile value chain – ceramic wall and floor tiles, and polished and glazed vitrified tiles.
Which tile is good for the floor?
Vitrified tiles are among the best tiles for your floor as they require very little maintenance. Regular sweeping, mopping or vacuuming is enough to keep them clean.
Which colour of the tile is best?
Colours such as beige, cream, whites and light shades of grey and blue are great choices.
Conclusion
This was our guide on the top 10 tiles company in India.
We hope you have found our guide informative and looking further to buy tiles from the listed companies. So, from which company you will buy tiles? Share your answer in the comment box.